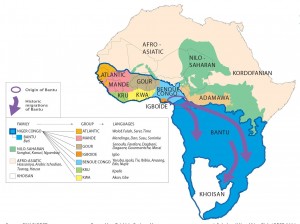 With more than 2,000 languages spoken throughout the continent, Africa is one of the most ethno-linguistically diverse areas on the planet . Learning an African language can provide several benefits to students at Santa Fe. Language study is an excellent way to engage in cross-cultural connections with African people and culture, and it can also open the door for the opportunity to travel to Africa. Proficiency in an African language can help students gain a competitive edge in the academic and professional arena.  Two semesters of African language study will satisfy the foreign language requirement for admission to Florida State Universities. Students can also take advantage of one of the many grants and scholarships available for African language training.
There are a wide range of opportunities for students to learn an African language while studying at Santa Fe. Through an agreement between Santa Fe and the University of Florida, SF students may enroll in UF foreign language courses that are not offered at Santa Fe. Enrollment is possible on a space-available basis.  The Center for African Studies at the University of Florida coordinates a diverse array of African language courses at UF such as: Akan, Amharic, Arabic, Lingala, Swahili,  Wolof, Xhosa, and Yoruba, as well as Haitian Creole which owes its origins to African languages. For more information about opportunities for SF students to participate in African-language study at UF, visit the SF Transient Student Polices webpage to complete your request form. To inquire about open seats and/ specific language courses at UF, contact Dr. Charles Bwenge (cbwenge@ufl.edu or
(352) 392-6232 or (352) 392-2183).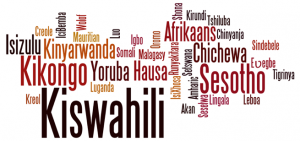 To learn more about African languages, visit the following websites: