Storytelling lies at the heart of African culture, and contemporary storytelling includes digital media. Documentary films and African cinema can offer a unique insight into African cultures, societies and individual experiences.  A wide range of online databases provide an exhaustive bibliography of African film resources (African Film Library ; African Film.com ; African Film Festival Inc ; African Media Program), and the following films are available online or as a DVD at either the Tyree Library at Santa Fe College or the Smathers Library (Library West) at the  University of Florida.
Abouna
'After two young Chadian boys discover their father has abandoned them, they embark on a desperate quest to bring him home. They spend their days trying to find him, skipping school, and already a handful for their overburdened mother, the boys are shipped off to a strict Koranic school for discipline.' Tyree Library MEDIA PN1997 .A26 2005 Keywords: Chad, Adoloscence, Islam
Africa: States of Independence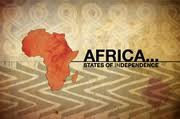 This six-part series addresses the socio-historical circumstances shaping the contemporary political challenges faced by post-colonial states in Africa: Episode One: The Scramble for Africa; Episode Two: Cote d'Ivoire: Episode Three: Chad: Episode Four: Senegal; Episode Six – DR Congo Watch online: http://www.aljazeera.com/programmes/africa-states-independence/ Keywords: history, colonialism, politics, development
A Walk to Beautiful
'The award winning feature-length documentary A Walk to Beautiful tells the stories of five Ethiopian women who suffer from devastating childbirth injuries and embark on a journey to reclaim their lost dignity. Rejected by their husbands and ostracized by their communities, these women are left to spend the rest of their lives in loneliness and shame. They make the choice to take the long and arduous journey to the Addis Ababa Fistula Hospital in search of a cure and a new life.' Website: http://www.walktobeautiful.com/ Watch online: http://video.pbs.org/video/980049841/ Keywords: Ethiopia, gender, health, maternity, reproduction, human rights
Around the World: Dakar, From Junk to Art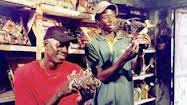 'This documentary, which lasts 52:19 minutes, follows the day to day activities, struggles, and dreams of Senegalese craftsmen, apprentices, junk dealers and collectors. Dakar, the capital of Senegal is a poor city. However, this poverty has led to the development of a whole new economy: the junk art industry. To survive in a country with a high unemployment rate, especially among young men in the city, creative Senegalese artisans transform recycled trash into handmade, one-of-a-kind artwork. These innovate people improvise and create colorful toy cars, planes, scooters and bicycles, ashtrays, attache cases, dressers, crochet bags, and other unique, high quality treasures for local customers, tourists, and for export to Europe.' (written by Ashley Thorpe) Watch online: http://www.hulu.com/#!watch/389214 Keywords: sustainability, art, recycling, livelihoods
Baraka
'Two days after South Africa experienced violent attacks against it's black foreign nationals, thousands of people were displaced into temporary shelters across the country. The film follows the returning foreign shop owners to the overcrowded community. Watch Online: http://www.hulu.com/#!watch/412456  Keywords: Apartheid, Racism, Segregation, Conflict
Blood Coltan
Blood Coltan exposes the web of powerful interests protecting this blood trade. Meet the powerful warlords who enslave local population and the European businessmen who continue importing Coltan, in defiance of the UN. Watch online: http://topdocumentaryfilms.com/blood-coltan/ Keywords: Democratic Republic of Congo (DRC), globalization, human rights
Blood Diamonds
'BLOOD DIAMONDS looks to some of the world's foremost experts for the facts of the history of the diamond trade, and goes to the heart of the matter, interviewing both the victims and perpetrators of diamond-fueled atrocities in countries like Sierra Leone. One such victim is Usman Conteh. Captured by rebels in Sierra Leone's Kono district, Usman was forced to mine diamonds for rebels – diamonds the rebels then sold or traded for arms. After months in captivity, Usman escaped only to find rebels had murdered his family.' Watch online: http://topdocumentaryfilms.com/blood-diamonds/ Keywords: Sierra Leonne, global economy, diamonds
Bushman's Secret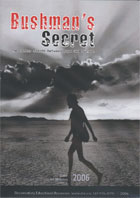 'South African filmmaker Rehad Desai details the lose-lose situation facing the San Bushmen of the Kalahari Desert in this eye-opening documentary. Evicted from their ancestral lands, forced to abandon their native languages, and left to fend for themselves in a state of brutal poverty on the fringes of South African society, the Bushmen now face further exploitation, since the hoodia cactus (a source of food and medicinal healing) is being taken from their remaining lands by the conglomerate Unilever for use as a dubious weight loss product.' Watch Online: http://www.hulu.com/#!watch/412463 Keywords: Pharmacology, Traditional Ecological Knowledge, Patents, Land-rights
Bye Bye Africa
'In this reflexive docu-drama about the difficulties of making films in Africa, an exiled film director returns to Chad after the death of his mother. There he discovers, as a result of wars, that motion picture theaters have been abandoned in favor of makeshift video theaters often in private homes.' Tyree Library Classroom Collection Keywords: Chad, film, war
Delicious Peace Grows in a Ugandan Coffee Bean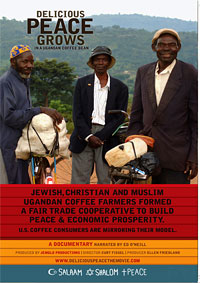 'Living in the wake of the Idi Amin reign of terror and institutional discrimination, one Ugandan coffee farmer organized a group of Christian, Muslim and Jewish neighbors to challenge historical (as well as economic and environmental) hurdles. He formed the 'Delicious Peace Coffee Cooperative' to enhance peaceful relationships and economic development. Partnering with a Fair Trade US distributor, the standard of living of the farmers is improving, peace is flourishing, and their messages of peace and fair wages are spreading to coffee customers in the US. Watch online: http://www.hulu.com/#!watch/414574  Keywords: Coffee, Business, Political Economy, Trade, Religion
Egypt's Golden Empire
Over 3,500 years ago, Rome was no more than a soggy marsh and the Acropolis was just an empty rock, but Egypt was on the brink of its greatest age – the New Kingdom. Watch online: http://topdocumentaryfilms.com/egypt-golden-empire/ Keywords: Egypt, World History
Fela Kuti: Music is  the Weapon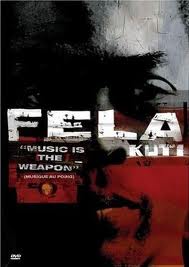 'Fela Kuti is an African legend that fought for Nigeria after the civil war. He fought against injustice and corruption in the land.' (written by Samuel Daniel.) 'The documentary Fela Kuti: Music is  the Weapon with the Afro-beat legend, political revolutionary, musician, composer and performer, mixes footage of Fela Anikulapo Kuti performing at his Shrine nightclub, interviews with the controversial musician, glimpses of life at his Kalakuta Republic compound, and scenes of Lagos street life. Some voice-over narration gives basic information on Kuti's musical career and Nigerian politics, but for the most part, the images are left to speak for themselves. Well shot in color, it's an important historical document capturing Kuti in stage and home environments that were most crucial to his life and work. By the time of his death from an AIDS-related illness, he had recorded more than 70 albums, toured the world and transformed African music for all time. Filmed in 1982. 53 min.' Watch online: http://documentarystorm.com/fela-kuti-music-is-the-weapon/ Keywords: music, afrobeat, revolutionaries, activism, politics, resistance, Nigeria
The Greatest Silence: Rape in the Congo (2008)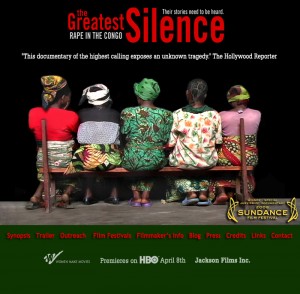 'Since 1998 a brutal war has been raging in the Democratic Republic of Congo (DRC). Over 4 million people have died. And there are the uncountable casualties: the many tens of thousands of women and girls who have been systematically kidnapped, raped, mutilated and tortured by soldiers from both foreign militias and the Congolese army. The world knows nothing of these women. Their stories have never been told. They suffer and die in silence. In The Greatest Silence: Rape in the Congo these brave women finally speak. 'Website: http://thegreatestsilence.org/ UF Library West DVD 3362 Keywords: Democratic Republic of Congo (DRC), war, conflict, gender, human rights
Hannibal: the Fall of Carthage
This documentary delves into the rise of the small trading city-state of Carthage that became one of the richest and most powerful seafaring nations in the Mediterranean. Following the battles of the great Carthage general, Hannibal, the defeat of Rome seemed almost inevitable, yet Rome prevailed. Watch online: http://topdocumentaryfilms.com/hannibal-fall-carthage/ Keywords:  Tunisia, World History, Rome
Hip Hop Colony
'Kenyan Hip-hop was initially regarded as a passing fad. Hip-hop was eagerly  dismissed by the media outlets and the general public during it's shallow inception  in the early ninety's. Hip-hop today has firmly gained its roots in Kenya,  while fusing its traditional music and drawing major influence from America.  This fusion has led to a new entity-the birth of  Genge Music.' Website: http://www.hiphopcolony.com/  Keywords: Kenya, Hip Hop, globalization, youth culture
Milking the Rhino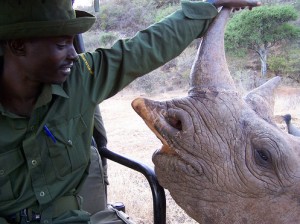 'Milking the Rhino examines the deepening conflict between humans and animals in an ever-shrinking world. It is the first major documentary to explore wildlife conservation from the perspective of people who live with wild animals. Shot in some of the world's most magnificent locales, Rhino offers complex, intimate portraits of rural Africans at the forefront of community-based conservation: a revolution that is turning poachers into preservationists and local people into the stewards of their land.' Website: http://milkingtherhino.org/ Watch online: http://www.hulu.com/#!watch/336876 Keywords: Conservation, Environment, Poaching, Protected Areas
Moolaade
'Set in a small village, four young girls face ritual "purification" decide to flee to the household of Collâe Ardo Gallo Sy, a strong-willed woman who has managed to shield her own teenage daughter from the mutilation.' Tyree Library DVD MEDIA PN1995.9.M45 M6653334 2007  Keywords: Burkina Faso, women's rights, reproductive health
Namibia: Genocide and the Second Reich

'Described by the BBC as the story of Germany's forgotten genocide. This powerful documentary by David Adetayo Olusoga took a sensitive and uncompromising look at the tragic circumstances leading to the massacre of three quarters of the Namibia population in German concentration camps built in Africa.'  Watch online: http://topdocumentaryfilms.com/namibia-genocide-second-reich/  Keywords: Namibia, genocide, colonialism, concentration camps
Neocolonialism and Class Conflict in Africa
'Luwezi Kinshasa, Secretary-General of the African Socialist International (ASI), made the following presentation at the ASI East Africa Regional Conference on April 10, 2009 in Nairobi, Kenya. The presentation explains what neocolonialism is and the need for the African working class to have its own organizational capacity to win power for itself. The African working class in alliance with the poor peasantry — the social forces who create the value that is being stolen from our Africa and her dispersed nation — must lead the struggle to unite and liberate Africa.' Watch Online: http://blip.tv/uhuru-movement/neocolonialism-and-the-class-conflict-by-luwezi-kinshasa-asi-secretary-general-2328367  Keywords: activism, organizing, socialism, politics
Nubia: The Forgotten Kingdom
Once a powerful, sprawling presence in Northern Africa, the ancient kingdom of Nubia now lies buried beneath mounds of red brick rubble in the Sudan. Forgotten by history and largely neglected by archaeology, its cities have lain buried for centuries, harboring priceless secrets of a civilization that once rivaled Egypt. Watch online:  http://topdocumentaryfilms.com/nubia-forgotten-kingdom/ Keywords: Sudan, Kingdoms, World History
Poison fire: Oil and Gas Abuse in Nigeria
'The Niger Delta in Nigeria is an environmental disaster zone after fifty years of oil exploitation. One and a half million tons of crude oil have been spilled into the creeks, farms and forests. Natural gas contained in the crude oil is burnt off in gas flares that produce as much greenhouse gases as 18 millions cars and release toxic substances in densely populated areas.  Poison fire shows some of the world's most urgent challenges in a microcosm – the strained relationship between the oil industry and local communities in Nigeria's Niger Delta. Watch online: http://www.engagemedia.org/Members/emnews/videos/poison_fire.m4v Keywords: oil, climate change, globalisation, repression, violence, rights.
Racism: A History
The third and final episode of Racism: A History examines the impact of racism in the 20th Century. By 1900, European colonial expansion had reached deep into the heart of Africa. Under the rule of King Leopold II, The Belgian Congo was turned into a vast rubber plantation. Men, women and children who failed to gather their latex quotas would have their limbs dismembered. The country became the scene of one of the century's greatest racial genocides, as an estimated 10 million Africans perished under colonial rule. Contains scenes which some viewers may find disturbing. Watch online: http://topdocumentaryfilms.com/racism-history/ Keywords: race science, colonialism
Reel Bad Arabs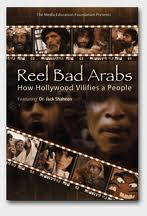 'This groundbreaking documentary dissects a slanderous aspect of cinematic history that has run virtually unchallenged from the earliest days of silent film to today's biggest Hollywood blockbusters. Featuring acclaimed author Dr. Jack Shaheen, the film explores a long line of degrading images of Arabs–from Bedouin bandits and submissive maidens to sinister sheikhs and gun-wielding "terrorists"–along the way offering devastating insights into the origin of these stereotypic images, their development at key points in US history, and why they matter so much today. Shaheen shows how the persistence of these images over time has served to naturalize prejudicial attitudes toward Arabs and Arab culture, in the process reinforcing a narrow view of individual Arabs and the effects of specific US domestic and internationl policies on their lives. By inspiring critical thinking about the social, political, and basic human consequences of leaving these Hollywood caricatures unexamined, the film challenges viewers to recognize the urgent need for counter-narratives that do justice to the diversity and humanity of Arab people and the reality and richness of Arab history and culture.' Website: http://www.reelbadarabs.com/ Watch Online: http://topdocumentaryfilms.com/reel-bad-arabs/ Keywords: Orientalism, North Africa, Representation, Media
Sarafina
This 1992 film was originally a South African musical that opposed apartheid. A girl whose name is the title of the movie is the main character. Sarafina is a young school-girl in Soweto, South Africa who idolizes Nelson Mandela who was imprisoned at the time. She also was inspired by her rebellious teacher to fight back against the laws and brutality of apartheid after her teacher was arrested for teaching them things that were not in their syllabus. As a result, violence erupted on both sides causing death and imprisonment. The movie ends with the school children performing a song called "Freedom is Coming Tomorrow." (Review by Jody-Anne Owens) For Preview: http://www.imdb.com/title/tt0105316/  Keywords: South Africa, apartheid, musical, segregation, conflict
Taking Root: the vision of Wangari Maathai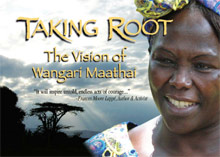 'Taking Root tells the dramatic story of Kenyan Nobel Peace Prize Laureate Wangari Maathai whose simple act of planting trees grew into a nationwide movement to safeguard the environment, protect human rights, and defend democracy—a movement for which this charismatic woman became an iconic inspiration. Website: http://takingrootfilm.com UF Library West DVD 3363 Keywords: Kenya, democracy, environment, conservation, activism
Terra Blight
'Terra Blight traces the life cycle of computers from creation to disposal and juxtaposes the disparate worlds that have computers as their center. From a 13-year-old Ghanaian who smashes obsolete monitors to salvage copper to a 3,000-person video game party in Texas, Terra Blight examines the unseen realities of one of the most ubiquitous toxic wastes on our planet.' Website: http://www.terrablight.com/ Keywords: environment, conservation, globalization, health
This is Nollywood (2007)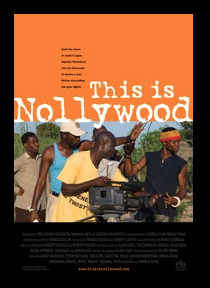 'This Is Nollywood tells the story of the Nigerian film industry—a revolution enabling Africans with few resources to tell African stories to  African audiences. Despite all odds, Nigerian directors produce between 500  and 1,000 movies a year. The disks sell wildly all over the  continent—Nollywood actors have become stars from Ghana to Zambia.' Website: http://thisisnollywood.com/film.htm Keywords: film
3 points (2009)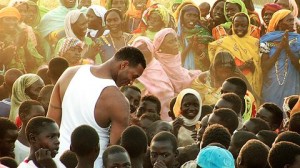 'When Tracy McGrady (T-Mac) of the NBA heard about the massive challenges children from Darfur were facing in the refugee camps in Chad, he decided to travel there.' Watch online: http://www.hulu.com/watch/93512/3-points  Keywords: Chad, Civil War, foreign aid, Darfur, human rights
Tsotsi
'A young criminal finds a surprise in the backseat of a car he has stolen, which both complicates and enriches his life.' Tyree Library DVD MEDIA PR9369.3.F8 T7 2006 Keywords: South Africa
What are we doing here?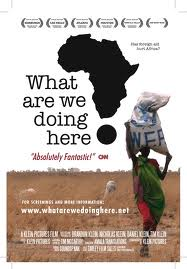 This film explores the political and economic complexities underlying the distribution of foreign aid in Africa and why, despite billions of dollars in contribution, extreme poverty persists. It offers a critical examination of the causes and consequences of poverty and suffering throughout Africa, and why, despite several decades of humanitarian assistance, poverty persists in epidemic proportions. Website: www.whatarewedoinghere.net UF Library West DVD 4636 Keywords: development, political economy, aid, international relations, poverty
When the Water Ends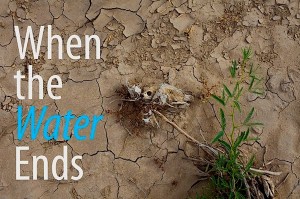 "When the Water Ends" tells the story of conflict and the increasingly dire drought conditions facing parts of East Africa.  Evan Abramson spent two months in the region living among  herding communities. He returned with a tale that many climate scientists say will be increasingly common in the 21st century and beyond — how worsening drought in parts of Africa, the Middle East, and elsewhere will pit group against group, nation against nation. As one UN official told Abramson, the clashes between Kenyan and Ethiopian pastoralists represent "some of the world's first climate-change conflicts." Watch online: http://e360.yale.edu/feature/when_the_water_ends_africas_climate_conflicts/2331/#video
Keywords: Kenya, Ethiopia, environment, conservation, water, resources, pastoralism
Witness: Man from the Mountains of the Moon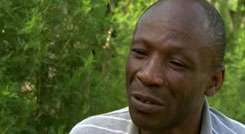 'Clovis Kabaseke lives and farms in the Fort Portal area of western Uganda, in the shadow of the Mountains of the Moon. He is the founder of the Botanical Gardens there and cultivates the ancient Artemisia herb in the hope that it will combat both the malaria and the poverty that blights his community. A drug developed from the Artemisia plant is providing some hope in the battle against malaria, although how exactly it works is a matter of great debate. Artemisia contains an active ingredient which appears to poison the malaria parasite, clearing it out of a patient's bloodstream. The leaves are used to make Artemisia tea, which has proven to be a very effective treatment for malaria. For Kabaseke, his family and the local residents this is reason enough to grow Artemisia on an increasingly industrial scale. He is determined to make his mission succeed and to leave his world in a better state than it currently is.' Watch online:  http://www.linktv.org/programs/al-jazeera-english-witness-man-from-the-mountains-of-the-moon Keywords: Uganda, malaria, health, ethnobotany
Yesterday (2004)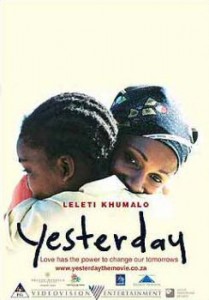 'After falling ill, Yesterday learns that she is HIV positive. With her husband in denial and young daughter to tend to, Yesterday's one goal is to live long enough to see her child go to school.' Yesterday provides an intimate portrayal of the personal and heart-breaking circumstances of HIV/AIDS that resonates with the experiences of people living with AIDS throughout Africa. UF Library West DVD 1367  Keywords: South Africa, Zulu, health, gender, HIV/AIDS