Santa Fe offers several courses in African Studies that meet the general education requirements for students seeking an Associate of Arts degree as well as the SF International Studies Certificate. Many of the courses also qualify as transfer credits toward a minor in African Studies at the University of Florida. For more information about transferring SF credits and the UF minor program, visit the UF Center for African Studies.
HUM 2420 African Humanities
African Humanities is an introductory survey of the humanities of Africa. It draws from interdisciplinary sources to examine the  geographic continent called 'Africa' and the complex cultural systems, political structures, religious practices, economic arrangements, social relationships, and histories shared by the diverse populations of people connected to Africa. Emphasis will be on selected cultural values communicated through African literature, the visual and performing arts, contemporary culture, literatures, and religion. For more information and to review the syllabus, visit the course website.
ANT 2511 Human Origins
Human Origins is an introduction to biological anthropology, which includes the study of human biological diversity, human evolution, osteology, and the study of non-human primates. As a writing intensive course, ANT2511 will allow students to explore the subject through a variety of college-level writing exercises that may include essay exams, book reviews, research papers, reaction papers, research proposals, research designs, excavation logs, field notes, annotated bibliographies, and other discipline specific writing. For more information, visit the Department of Social and Behavioral Sciences
DAA 1330 African Dance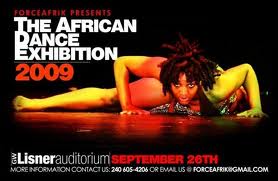 African Dance introduces the student to the music, movement, rhythm, and dance of the African culture. Students will also be introduced to the artistic and cultural heritage of Africa. African dance developed from the native dances of many African tribes and regions. African rhythms, movements, and ideas were modified to fit the Western dance environment. The style of dance which developed is very vigorous and expressive utilizing, as it does, the whole body as a medium of expression. For more information, visit the Department of Fine Arts.
LIT 2195 Literature of African People
Literature of the African People surveys major works by sub-Sahara African writers in various genres, including traditional oral arts orature, poetry, and fiction, representing a diversity of peoples, gender, cultures from western, eastern, and southern areas in Africa. All readings are in English. A grade of C or higher in ENC 1101 and ENC1102 is required for entry into LIT 2195. This course meets the definition of a writing-intensive Gordon Rule course (State BOE Rule 6A-10.030). This course meets the SF General Education requirement for Humanities Multicultural Studies Sub-Category C and fulfills the Global and Socio-Cultural Responsibility General Education Learning Outcome. for more information, visit the English Department.
MVP 1111 & 1112 Hand-drumming 1&2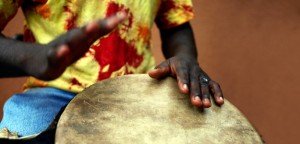 Handrumming 1 is designed for students who have limited o rno exposure to hand-drumming techniques. Basic hand techniques will be taught, and once learned, these hand positions will be applied ot the hand-drum in the form of African and Afro-Caribbean rhythms. the history and origin of the rhythms will be explored. Hand-drumming 2 is an advanced course designed as a follow on for students who have successfully completed MVP1111. For more information, visit the Department of Fine Arts.