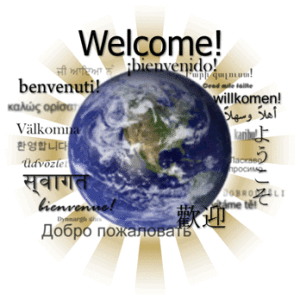 Hello and welcome to SYP 3440 International Development & Social Change.
This class will take place completely online through Canvas and this website includes all lesson materials You do not need to purchase a textbook.
You will find the syllabus on the course homepage in Canvas. It is important that you thoroughly read the syllabus before the drop/add period ends so you are completely informed of the expectations and guidelines for this class and are able to determine if you want to stay in it. The homepage will then take you to the Welcome page which will introduce you to the modules, lessons, and so on.
All course materials up to the Final Exam are ready to go. You can immediately begin to work through the lessons as fast as you like.  I plan to send weekly updates on Mondays to keep you informed of any changes.
If this is your first online class, please take time to familiarize yourself with the Canvas system and become acquainted with the structure and organization of the online course. I teach from Gainesville, but I visit UNF from time to time. I will send an announcement if that happens.  I am also available by email. Do not hesitate to contact me if you have any questions or concerns about the course.
Your first discussion, Introduction, is due by August 25th.
Here's to a GREAT semester,
Dr. Sarah Cervone
('Sarah' from now on.)